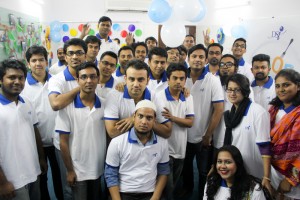 Dynamic Solution Innovators (DSi) is an international full service technology company providing proficient, cost effective software development services throughout the world, both at corporate development centers and at Client's premises.
Position Applying for: Java Developer, UI/ UX Engineer & Automation Engineer
Eligibility: Students with 100+ Credits completed from Electrical & Computer Engineering Department.
Registration at: Career & Placement Center (CPC) or Register online at:
http://www.facebook.com/events/804758216312766/
Registration deadline: 14th February, 2016
Interested candidates please bring along your CV and qualification documents. A written exam followed by interview will be held on 15th February 2016.
Time: 03:00PM to 06:00PM
Venue: NAC 517
For More Information Please Contact CPC (Level 5, next to NAC 517)