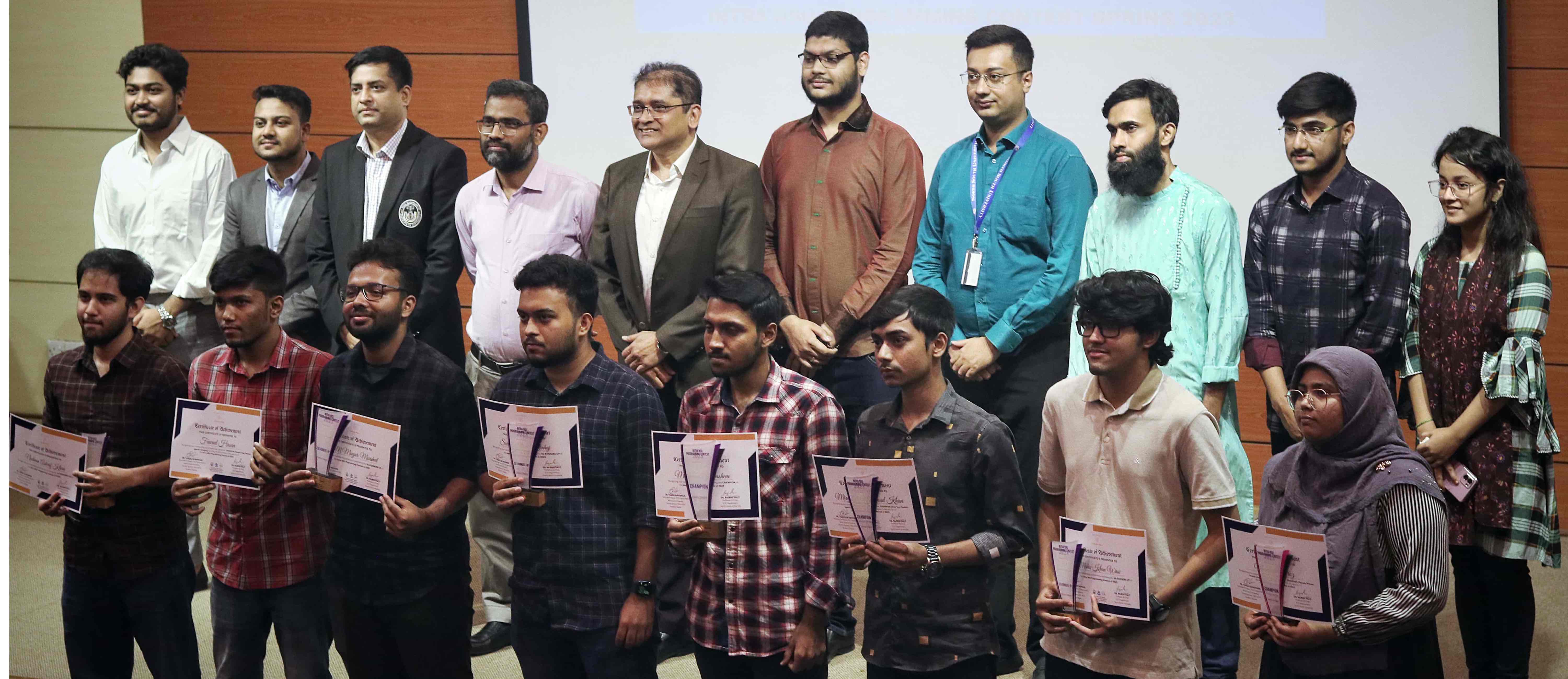 The North South University ACM Student Chapter hosted the much anticipated "Intra NSU Programming Contest" in association with NSU Problem Solvers and NSU IT on 26th May 2023, which turned out to be an exhilarating event for all participants.  Students had the chance to demonstrate their coding expertise, problem-solving skills, and creative thinking through the challenge, which was generously sponsored by Koncept-tech. 
The Intra NSU Programming Contest offered a variety of challenging problems that tested contestants' coding skills. There were a total of 7 sets of questions, and the participants had to solve them within a constricted time. There were almost 100 participants, and each contestant was given the liberty to solve problems among C++, C, Java, and Python language. The contest was judged by  Sakib Md Al Amin, Aminul Haq, Ashik Iqbal, Jaber Al Siam, Rezwana Islam, Fairooz Rahman, Sudipta Mandal, Abdullah Al Shaad, Salman Sahel, and last but not the least Md Yearat Hossain. The judges keenly supervised different aspects of the event to make this contest more thrilling.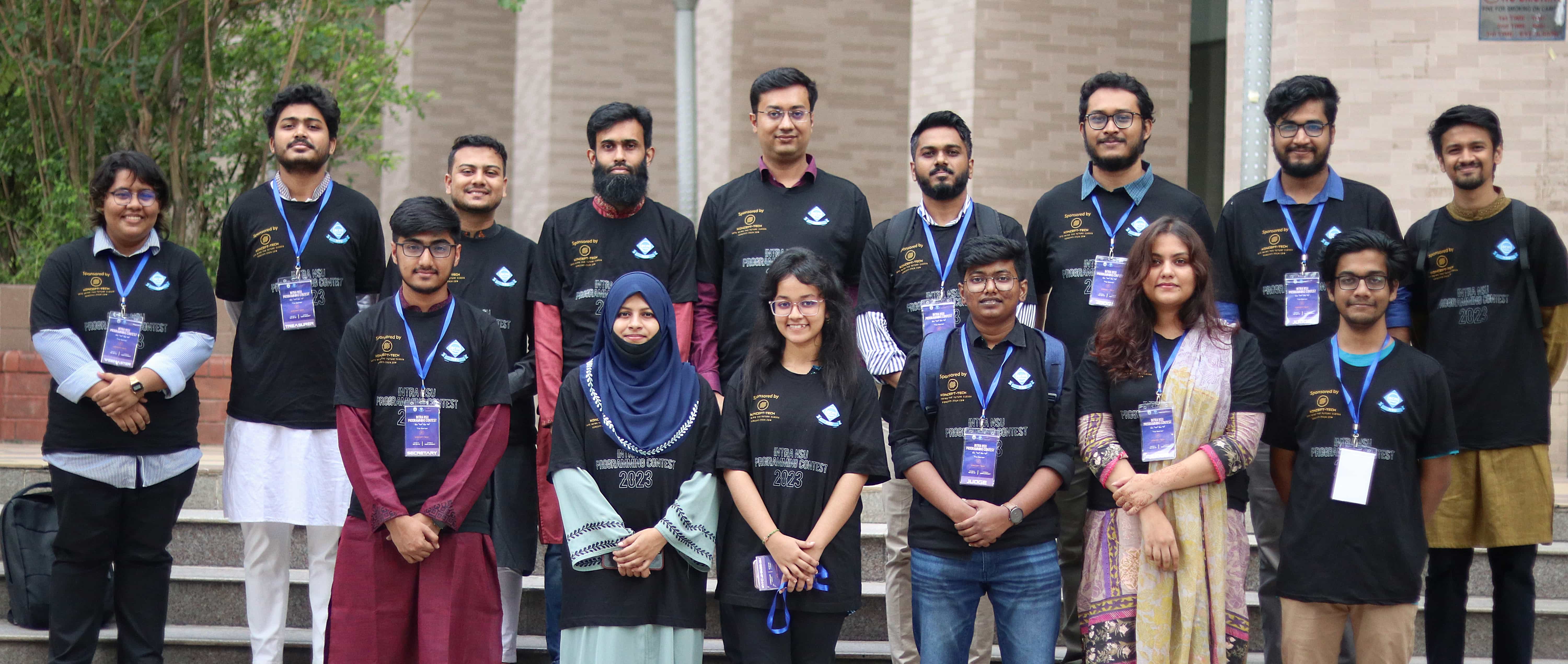 The contest fostered an environment of healthy competition, where aspiring programmers vied for the top positions. The battle was nerve-wracking among the winners. The champion of the competition was Mohammad Bashem, followed by 1st runners up Sarwar Alam Minhaj, 2nd runners up BM Monjur Morshed, 3rd runners up Nadman Ashraf Khan and 4th runners up Mahiv Khan Wasi. Subsequently, the top female champion was Maharun Afroz, and 1st  runner up was Oishee Khandakar. Miraj Al Mahmud Khan was declared as 1st year champion, followed by Fuwad Hasan as the 2nd year champion.
The closing ceremony was held on May 28th, 2023 at Audi801. Our honorary guest of the event was none other than Dr. Rajesh Palit, Professor & Chair of Electrical and Computer Department,  the chief guest was Dr. Javed Bari, Dean of SEPS and the special guest was Sk. Asafur Rahman. Also, the professor of the ECE Department, Dr. Shazzad Hossain, as well as lecturer Rifat Ahmed Hassan were extremely humble to be present throughout the program. Dr. Tanzilur Rahman, the faculty advisor of NSU ACM Student Chapter, attended the whole event and kept everything under his supervision. The event was a testament to the incredible talent and potential of the students at North South University.