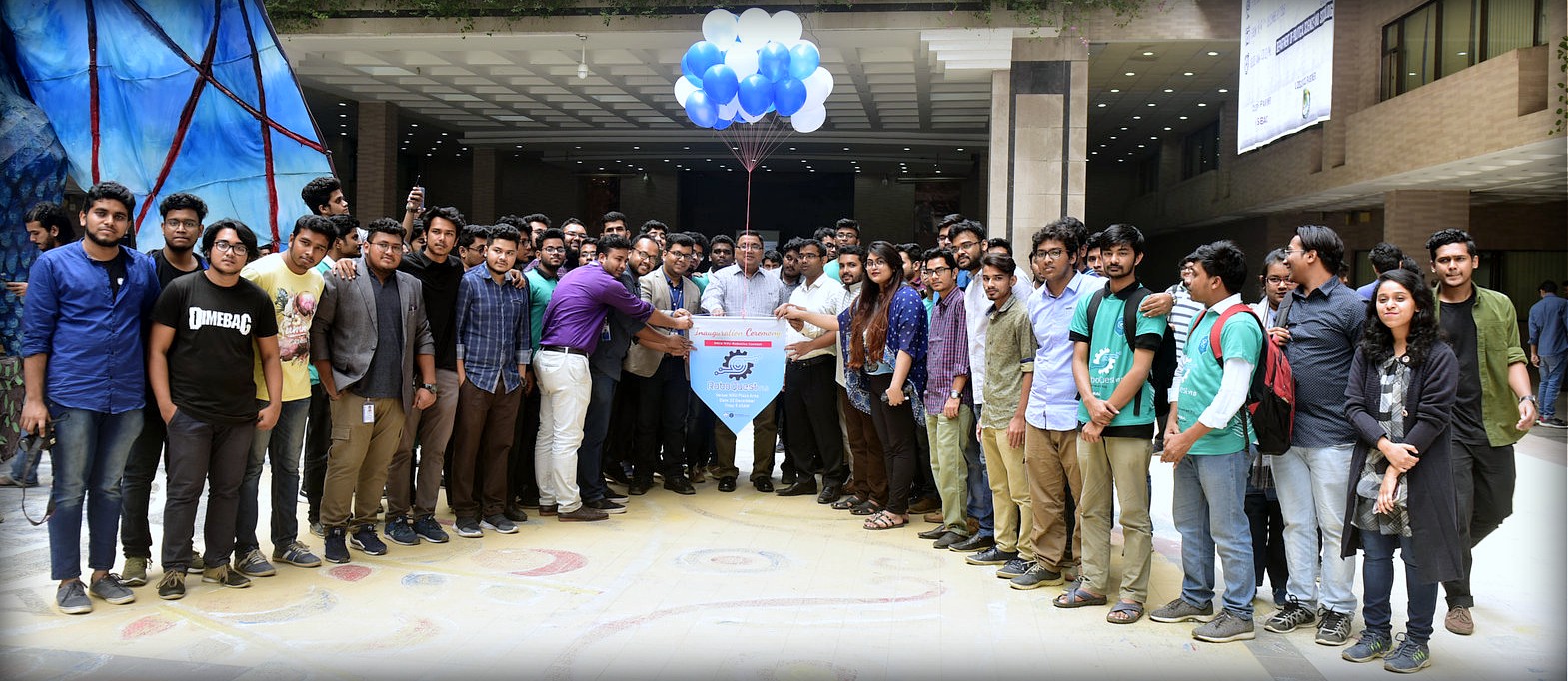 Technology, with its perpetual developments, has transformed our world into one where human beings now have unparalleled control over even the most minute objects. Arguably, its most popular development has been that of robotics, which promises a revolutionized world. With keen appreciation of robotics and eagerness to contribute to its evolution, North South University Computer and Engineering Club (NSUCEC) organized an Intra NSU Robotics Contest "RoboQuest V1.0" co-sponsored by "Global Explore" and several media partners. This event has been introduced for the very first time on December 2, 2018.
The morning started with Dr. M. Shazzad Hosain the Chairman of Electrical and Computer Engineering department, Dr. Rezaul Bari Former Chairman and Zunayeed Bin Zahir Faculty advisor of NSUCEC & Lecturer, Dept. of ECE inaugurating the event. They appreciated the whole arrangement and the organizers for creating such opportunities for the NSU'ers. "RoboQuest V1.0" primarily consisted of two segments: Robo Fight and Robo Soccer. Robo fight was the segment in which two or more custom-built robots created by participating NSU students used various tactics to destroy or disable their competitor's robot. Robo Soccer, on the other hand, used custom-built robots to orchestrate a unique game of soccer between teams consisting of robot players. Both the segments were incredibly amusing to the audience and kept them on the edge of their seats for the entire duration.
There were a total of 21 teams participating in both of the segments. Team "NSU_War_Rig" won the Robo Fight competition. The champion for Robo Soccer was "Zeroth 2.0". Respectively, "Ignite" was the 1st Runners-Up and "Khela Hobe" was the 2nd Runners Up. The champion teams & runner-up teams won a total prize money worth 75k, gift vouchers, and a many more exciting goodies. The organizers of this competition think this daylong event will be a potent platform for the students of NSU to demonstrate their skills and innovative ideas on robotics and achieve practical experience. Furthermore, it will allow students of different disciplines to come together, exercise team building and polish their communication skills.